Confession time first. I'd love to tell you this blog is the result of tireless research: slurping and spitting through hundreds of hopefuls, until finally, finally, boiling everything down to four recommendations. But I'd be lying: we have a marvellous little woman to do all that bit for us.
Step forward Jane MacQuitty, wine writer for the Times. We found some years ago that, aside from a few faults (overuse of the adjective 'burly' to describe any red wine of heft; suspiciously keen on 'new wave' Spanish, especially riojas, which we've found means the wine's not kissed the oak for nearly long enough) she is a damned good spotter of a decent wine at a decent price.
So, let's raise a glass to Jane, and long may her liver hold out. In terms of which glass to raise:
Let's start with a white: Wm Morrison Special Selection Godello, £8 or currently £6 each if you buy 2, has a label that looks like this –
– but if you're a traditionalist when it comes to wine labels, don't let that put you off! From north west Spain, it's a bit like an Aussie sauvignon blanc, with lots of tropical fruit oomph. And Obama was snapped drinking Godello last year, so drink it if only to remember a time when we had an American Pres worth looking up to.
Reds are more our thing though. Aldi has the best of them: first up is 2016 Exquisite Collection Pinot Noir, Wairarapa – everything you'd want in a NZ Pinot Noir, to my way of thinking, at least at that kind of price. Astringent raspberry and all that. Great with lamb chops, and I'd imagine it would slip down well with roast chicken, or even turkey!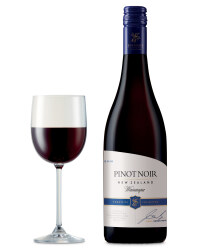 Great stuff. The winner for sheer heft though is 2016 Cairanne, Domaine de la Belle Estelle, Rhone – Aldi 7.99  – another MacQuitty find. This not a wine to take lightly: it's 14.5%, a big beast of a thing that shoulders its way down your throat. But oh, it's quality! Any of the extended Wright family reading this: this is what you'll be downing at the forthcoming Diamond Wedding beano in a couple of weekends' time. The Godello's the white.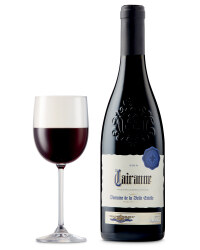 Last but not necessarily least 2015 Animus Douro, Vicente Faria Aldi £4.99  – cheap, and very cheerful. We've struggled to find good Portugese reds in the past – they've always promised much, but failed to deliver – but this is really good glugging stuff. Best thing for a fiver I know of in any of the supermarkets at the moment. Give it a go.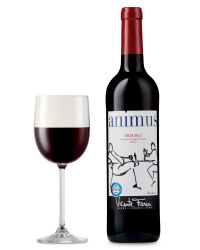 …and that's it, really. The daily musical advent calendar thing is kind of taking up my blogging time at the moment, so I hope this gives you the essentials. Drink up!
WordPress adverts underneath. Bet they're not for wine. Unless the bots are super clever. Which they probably are, come to think of it.