There are some things in which the Redoubtable Mrs F and I are right up to the minute (no,really!); in others, I'm afraid, we remain defiantly old school. In the latter basket is our continuing refusal to embrace the digital age as regards our daily newspaper, which we still have delivered in pulped-wood format by a half-asleep teenager at some indeterminate time in the morning. (One motivation – or excuse – now is our own half-asleep teenager, Daughter and Heiress, studying journalism).
But which newspaper, I'm sure you're agog to know? Well, during the week, we subscribe to that bastion of bleeding-heart liberalism, the Guardian. However, on a Saturday, we take a lurch to the right in newspaper-buying terms and take the Times. What? Donate our hard-earned shekels to that hard-to-like family, the Murdochs? I like to tell colleagues that it's because, after a week at the day job, I've lurched so far to the right I'm just about ready to invade Poland: but actually, it's all about the columnists – Caitlin Moran, Giles Coren, and Jane MacQuitty, more specifically.
The last of these is probably of most use to us in a practical sense: even the legendary Coren family wit is unlikely to persuade us to travel 500 miles to eat in a London restaurant, whilst MacQuitty's wine recommendations have often stood us in good stead. However, last weekend, she let me down, she let the Redoubtable Mrs F down but, of course, most of all, she let herself down.
It all started so promisingly: an article about wines our heroine had been tasting from the two German discounter supermarkets, Lidl and Aldi. I've previously waxed lyrical about some of Aldi's bottles, in particular, so was looking forward to what Jane had to say.
Unfortunately, she focused on the very wines we'd be least likely to buy: whites, mainly, as well as a couple of clarets. Now, I know Bordeaux's meant to be the best wine region in the world for red wine, but I suppose I've never shelled for an expensive enough bottle to really get a taste for it. So, unfortunately, it was a case of reading between the lines in MacQuitty's article: she liked the Lidl Spanish and Italian ranges as well as the Bordeaux, she said, but didn't specify which ones. Similarly, whilst mentioning fizzys and clarets aplenty, she only hinted at what else was good: Aldi's Exquisite Collection 'continues to please,' she opined, as well as 'its finest, beefed-up limited edition Lot series,' before citing a Chardonnay as an example.
We decided to try Aldi first, given that we had a bit more to go on. Unfortunately, there wasn't a lot of the Lot series to be seen. In fact, not a jot. Fortunately, there was some of the Exquisite Collection, namely: the Aussie Shiraz (£5.79); Argentinian Malbec (£5.99); and a New Zealand Pinot Noir (£6.99).
First up was the Shiraz: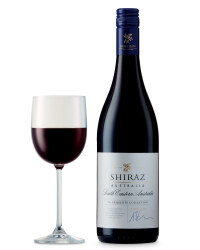 initially tasted last night with one of my chicken curries – no chilli heat, but lots of spice to cope with, in a creamy, yoghurty sauce. We generally find an Aussie Shiraz pretty good to go with this dish, and the Aldi version was up against a strong rival, in that there was a glassful left of Yellow Tail, a Ferguson house favourite in the same vein.
It stood up well – plenty of flavour, hefty amount of alcohol but carrying it fairly easily, good, long finish and as good a match to Chicken Panch Phuran as you could ask for, really. Great value, too.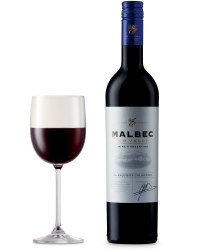 Next came the Malbec. Unfortunately, not up to the same standard as its Aussie stablemate: nothing wrong with it, really, but just a bit dry, a bit flavourless, a bit meh.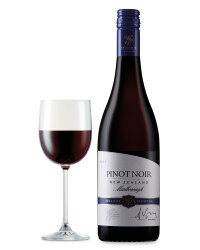 The New Zealand Pinot Noir was a bit more like it. We tasted it with my roasted salmon, lemon tomato and garlic dish (recipe: slice lemons and put at the bottom of a flattish casserole dish; ditto tomatoes and garlic; put salmon fillets on top; lob on salt, olive oil and a bit of paella spice, and stick in the oven till the salmon's done) and it wnet well with that. A lighter red than we usually drink, but good for fish dishes.
So there you are – the Shiraz is the star!
Anything below this is advertising waffle for wordpress. You can read it if you want, of course.