Drink South African
South African red wine's a bit of an enigma for me. Every so often I come across one that's a cracker: and then I can never find it again. The Holy Grail for me is the wine region of Robertson, which I've never had a bad bottle from.
However, most South African supermarket reds in this country seem a bit, well, so-so. Not bad, but not outstanding. Unfortunately, the recent triallists aren't breaking that trend for me, but they're worth a try – and not just because the Proteas are over here to give the Poms a damn good thrashing in the Tests. Although that's as good an excuse as any.
Both wines are from Morrison's: first up, Beyerskloof Pinotage Reserve, reduced to £6.50 from £9. A hefty beast, this, that went particularly well with curry. I wouldn't pay full price for it.
Maybe a bit more accessible is Leopard's Leap Cabernet Sauvignon, currently £5 down from £6.50. This is a long term favourite, and well worth snapping up for its damsony, blackberryish fruit (woah, just went a bit Jancis Robinson on you there!)
Read Mac Logan and Kevin Scott
I've just read the first of Mac Logan's Angel's Share thrillers, Angels' Cut. It's a tense, pacy thriller with a sympathetic hero. I'm looking forward to the next one.
Also well worth a read: my Thunderpoint stablemate Kevin Scott's first novel, Dead Cat Bounce. Two brothers with very different life trajectories, one a charming loser, the other a seemingly successful London futures trader, have to combine to find a missing coffin, the one with their late stepbrother in it. This being Glasgow, there's gangsters and black humour involved, but Scott cleverly subverts the more obvious tropes and comes up with a surprising conclusion.
Listen to Cory Branan
A more extensive review coming, but Branan's latest, Adios, is just great. Here's a taster, one of my favourites from the album, Imogene.
Have been at the Voodoo Rooms to see Callaghan/Jesse Terry
Where were you all a couple of weekends back? Edinburgh's inaptly named Voodoo Rooms (they're about as voodoo as a palatial, slightly glacial, Victorian drinking salon can get, I guess, unless they mean the dark magic used to spirit your money away with frankly supernatural bar prices) was half empty to hear these guys. Jesse Terry is a fine, mainly acoustic-guitar-based singer-songwriter: his cover version was Don McLean's 'Vincent,' which fitted well with his own material. He is also, as I discovered when I went back to chat to him after his set, a really nice bloke worthy of your attention.
As for Callaghan, I've blogged about her and her ability with a good tune and a great voice before. Her covers on the night were The Drifters standard,  'Stand By Me,' John Denver's 'Annie's Song,' and, as an encore, 'Over the Rainbow.' I know, right? Not exactly my natural musical habitat, either, and my heart sank when she announced the last one as her encore. And then she sang it.
Oh. My. Actual. [insert appropriate deity]. What a set of pipes that woman has. I mean, I knew her voice was special, even when put through the digital music equivalent of a meatgrinder that goes to produce the universal burger we call an mp3. But live? Just stunning. Stunning. She could sing 'Baa baa black sheep' and I'd still turn out to see her. If the angels in heaven sing half as well, it might be worth me thinking about giving up all this sinning stuff after all.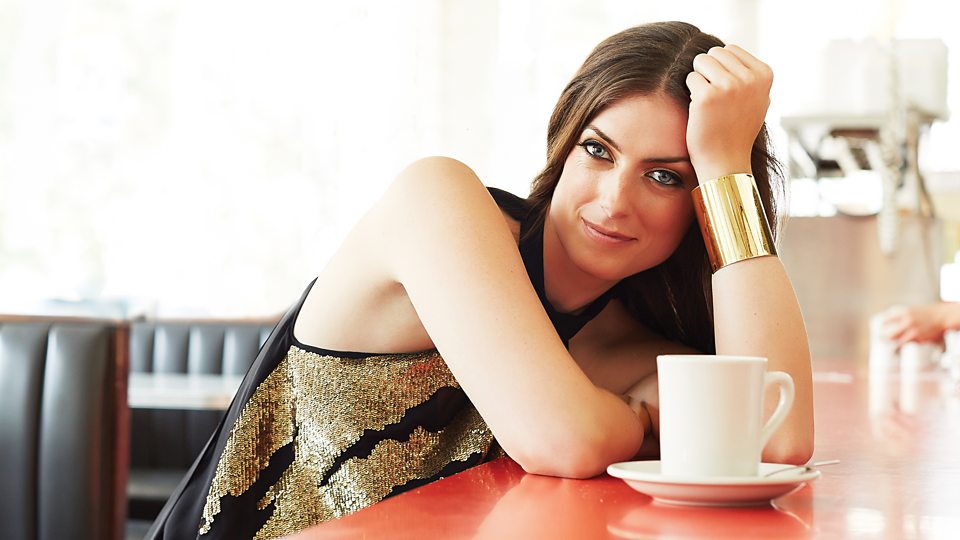 Go see Martin McGroarty
My friend, colleague and fellow musical traveller Martin McGroarty is pretty much gaining the reputation round here of hardest working man in show business. We saw him at the Ship Tavern in Anstruther at the end of May, and the only thing wrong with the gig was we'd committed the schoolboy error of being the closest to sober in the whole place.
But boy, did he get the joint a'jumpin' – and he now has such a following, any pub booking him can be guaranteed people travelling from as far away as, say, Dundee to see him! I see that he's due to play there again on Saturday, June 24th, and I know it's one of his favourite venues.
For a list of his gigs after that, go to his site.
That's all for now, folks – more detailed musical recommendations coming soon!