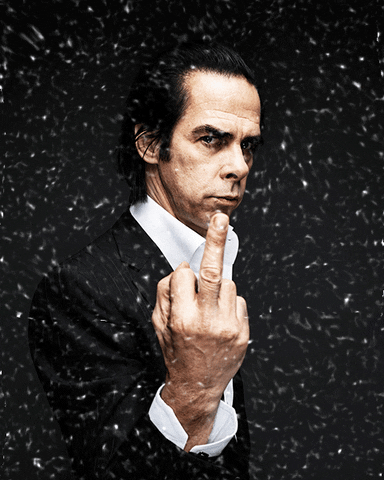 What could evoke the spirit of Christmas more?
To be honest, it could've been any one of a number of Nick Cave songs, because, having come to him late, I just love his work! My esteemed eldest nephew Dave introduced me to him a few years ago, and we saw him at Edinburgh's Corn Exchange.
Dave, very thoughtfully, had burned a load of Cave albums to CD for me so that I could catch up in advance. To be honest, these generally left me a bit underwhelmed, initially: I got the whole rock poet thing, but the production of most of them seemed slow and sparse. It was only a couple of them, including 2008's Dig, Lazarus, Dig!!! that really whetted my appetite.
Then we went to see him, and it all fell into place. Partly it was the fact that, live, they rocked up the album versions, and the Bad Seeds are an awesome live band; but it was also about the front man. The Corn Exchange is a big old barn of a place as the name suggests, but the legendary Cave charisma filled it, and quite possibly the car park beyond to boot. He is an incredible performer.
More Cave will follow before Christmas is out, I promise you that.
Looking for the author to explain? I can't do that, but I would like to suggest you contribute to Red Cross Myanmar Appeal if you can. These guys are struggling.
Only WordPress adverts beyond this point.