Tonight is Burns night, when Scots and Scotophiles – or even just Burnsophiles – celebrate the poet's birthday by eating something very specific: a haggis.
The excuse for this is that the dude wrote a poem about it, extolling its virtues over all that fancy foreign muck. It's also, of course, an excellent excuse (as if we Scots, according to stereotype, needed one) for a piss up, generally featuring lashings of that other Scottish staple, whisky.
Well, I've got some conflicted views about Burns, and whisky for that matter. Probably a case of overexposure to both at a relatively young age. However, I've got real unconditional love for haggis: and I've always been on the look out for the perfect red wine (which, by the way, Rabbie was just as keen on as uisge beatha, as they say in the Gaelic) to accompany our national dish.
This isn't completely straightforward. Haggis, for those of you who haven't had the pleasure, is a combination of various of the, er, lesser eaten bits of a sheep, spices, suet, and oatmeal – not something that finds its equivalent in many wine making countries. However, that doesn't stop me pursuing this quest relentlessly, and tonight will be no exception: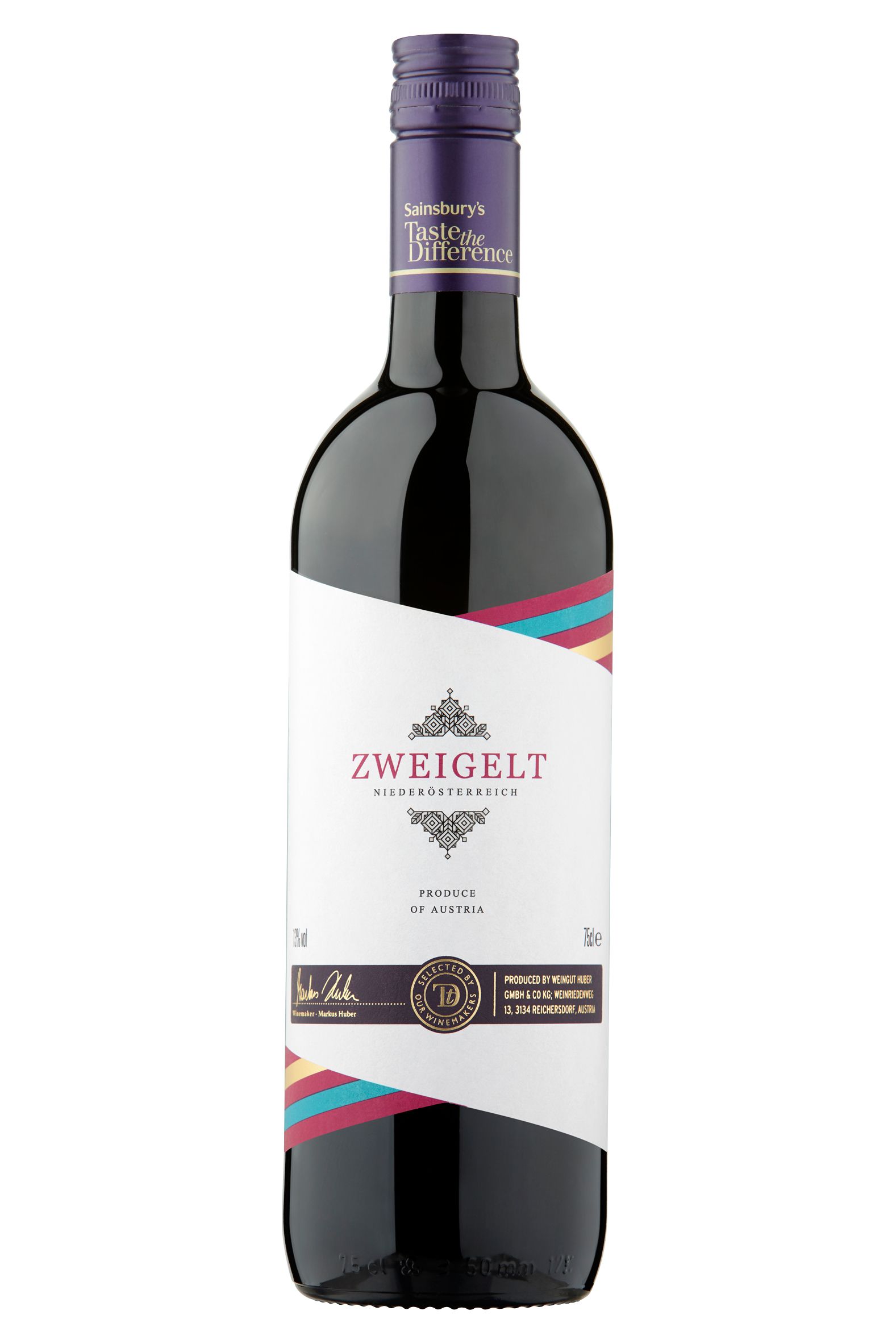 First up, a Sainsbury's Austrian wine we opened on Tuesday and have had vacuvin'd since: part of their Taste the Difference range, this Zweigelt wine has a quid off at the moment, which brings it down to £8.
Like many people, I was put off Austrian wine by the diethylene glycol scandal in the 80s, when several of their producers were caught adding what amounted to antifreeze to their wines – I can't remember why, now. However, be put off no more: this is a belter!
We first came across the Zweigelt grape in neighbouring Hungary, a couple of years ago, on a fantastic wine-tasting trip my sister inveigled us into. It's a really good combination of fruit and heft, and you should totally give it a try.
However, there's only half a bottle of that left. What else should be put up against the aforesaid haggis, served in our house with tatties (Charlottes in our case, although it should probably be some floury Ayrshires traditionally) and carrots (as opposed to the more conventional turnips, or swede).
Discovering Zweigelt in Hungary
…and up against it is…
(drum roll)
Yes, that's right, ladies n' gennlemen, the tried and trusted Campo Viejo brand of Rioja, this time a 2013 Reserva going for the same as the Zweigelt – £8 on offer at Sainsbury's.
There are a couple of reasons why we've gone for this one: a) it's on offer at the moment, so it's worth testing out to see if it's still drinking well, or if it's on offer because it's starting to lose its legs a bit and they're keen to get it off their shelves (non-expert tip: a Reserva of this age should still have a bit of fruit left in it as well as a good whack of oak. Smell the cork, and if it smells of anything other than cork or wine, treat with extreme suspicion); and b) we've found in the past that Rioja is a good foil to the fatty, spicy, but still meaty flavour of haggis, and can even cope with the sweetness of carrots in the mix. They do, after all, have their own version of black pudding – morcilla – in Spain.
And the winner? You'll have to wait till tomorrow, obviously – I'm too busy drinking it to blog about it on a Friday night! What kind of saddo do you take me for???
P.S.: and, after thorough research, the winner is… the Rioja. Not convinced it's the greatest of its kind – that will be put to the test tonight, when I try it with something it's more suited to – but the oak gave it the structure to stand up to the haggis better. Mind you, after the main course, the Zweigelt was very agreeable drinking on its own…