I've posted before about how good, and ridiculously cheap, wine from German discount supermarket Aldi is. I'm not sure why that is, but a recent virtual raid on their cellar confirmed they've not lost their touch.
In the UK, Aldi doesn't offer home delivery of groceries, like the bigger supermarkets – at least not yet: however, you can order their wine online and get it delivered by Yodel (I know, not eveyone's favourite deliverer of things: however, we were in to receive the box of 6 wines, given that we're not going anywhere much at the moment). First thing to note is that the online offer isn't quite as generous as in store, which is a bit disappointing, especially as Jane MacQuitty had recommended quite a few new ones worth trying that weren't there.
However, there were still enough tried and trusted, as well as one new one so far, to make it worth giving it a go. So, without further ado: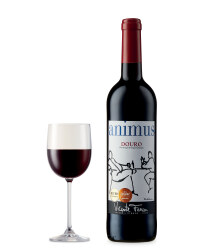 An old favourite is this Animus Douro (£5.49). Portugese wines seem to have come up in quality generally in the past few years (or maybe it's just my taste buds have changed) and, while this one won't win any fine wine of the year awards, it's good,  gluggable stuff that goes with a wide range of foods (always an important factor for us).
Another old friend is this completely non-vintage, non-specific terroir, French Pinot Noir. Honestly, cheap as chips (£5.99) and one of the easiest drinking reds you'll ever twist the cap on. It even goes with fish dishes, for those of you, like us, who drink red with pretty much everything. If I was going to a socially distanced barbecue, this is the wine I would take to drink – at least while the host was faffing about with the burgers and bangers in the Scottish drizzle.
That's all very well, Andy, I hear you say, but you've recommended these before. What's new? Well, if you want something a bit more punchy to go with the half-charcoaled but slightly damp sausages, here's something – the Baron Amarillo Reserva, on offer at the moment for £5.49.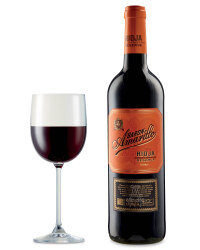 The Yellow Baron (presumably not some sort of bizarre German in-joke about Baron von Richthofen, the WW1 fighter ace who favoured Red) is a thumpingly good example of a heavily oaked Rioja of the old school. You'll either like that style or you won't but if you do, you'll find plenty to like about this. The Spanish wine equivalent of AC/DC – no frills, heads down rock n' roll that is sometimes just what you're wanting.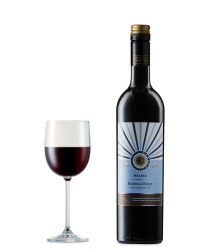 Another red of the type of heft you'd want in the front row of your scrum is this Argentinian Malbec (£5.79), which we polished off last night with chicken curry, having started on it the night before with some Middle Eastern lamb mince. Good fruit content, but perhaps a bit more alcoholic at 14% than it needs to be. Slipped down very easily though.
Still to taste: Estevez Carmenere (£5.99). I'll update the post once we have.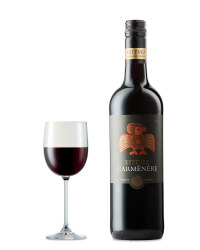 In the meantime, since you're here: you know the drill. This is where I try to sell you my album of country-themed songs, If God's Not On The Angels' Side (Who The Devil Is). Well, you can't blame a chap for trying, can you? Have a listen, it's good stuff!