You wouldn't have liked me when I was a student in the early Eighties. Well, maybe you would, but you would I think have found me a bit more … intense. I was quite an intense young man, I think, especially when it came to music, when I could bore on about Bob Dylan for hours on end. Especially if you added beer.
These days, not so much, although I appreciate this is one of an occasional series about the wee fella, what with me having encountered him in recent years, not just in the fresh produce aisle of my local branch of Morrison's, but also in the queue for the local pharmacy during the first lockdown.
Anyway, this is not about a further meeting with him, in any sort of retail context or otherwise. So far as I know he made it back to Malibu after clearing me out of my reasonably priced selection of Aldi wines, not to mention the whisky. He's not one to stay in touch, really, and has stopped answering my WhatsApp messages. At least he left me with a bottle of his own brand bourbon.
No, this was prompted by a couple of news items about him in the build up to his 80th birthday on 24th May: a review of Clinton Heylin's latest doorstopper, A Restless Hungry Feeling: The Double Life of Bob Dylan, Vol 1: 1941 – 1966; and a Guardian article a couple of people pointed me at.
Weighing in at 528 pages, and costing £30, Heylin's work appears to be nothing if not completist. This only takes you up to 1966, remember. Heylin obviously feels that his 936-page tome, Behind the Shades, updated in a 20th anniversary edition in 2011, was a bit too sketchy about what the Bobster had on his toast on 4th May, 1972.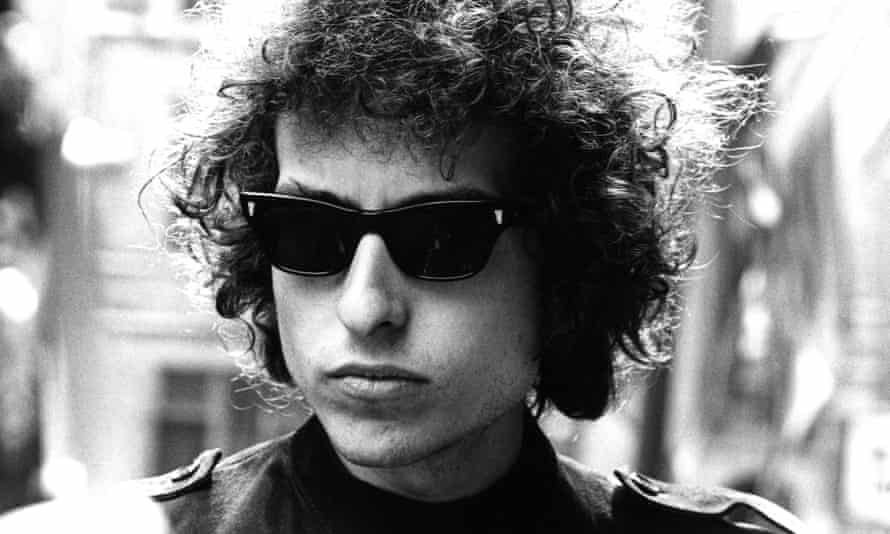 To be fair, Heylin (who I note is only a couple of years older than me) is not alone. Since the early days of his fame, Dylan has been dogged by obsessives desperate to understand his innermost thoughts. 'How does it feeeeel?' he asked them, in 'Like a Rolling Stone;' 'what does it meeeaaan?' they shouted back. People used to literally dig through his garbage cans for hidden truths. Dylan put dogshit in to discourage them.
It didn't. He was to be sadly disappointed. Dylanology is now a massive industry, with university courses, newspapers, and publishers all gearing up to cash in on the birthday celebrations, selling the myths, fictions and half-truths that have grown round the self-described song and dance man in his over 60 year career.
The man himself is not blameless in this, of course. In 2016, the Guardian article tells us, he sold his archive to the
George Kaiser Family Foundation for a cool $20m. Now 100,000 bits of Dylan's scribblings, off-cuts, basement tapes, and shopping lists, I shouldn't wonder, can be pored over for meaning by Dylanologists everywhere. Heylin got in first: hence the mighty log of a book he's just laid on us. More volumes are either dropping now, or shortly, from the likes of Paul Morley, Sean Latham (Director of the Insititute of Dylan Studies at the University of Tulsa, where the archive is held) and Robert Shelton, who similarly has previous form for works of Dylanology.
Well, I won't be buying any of them. I read up enough on Dylan years ago. The only books about him I have in the house are his lyrics and his own Chronicles, Volume One. If I'm stuck for a topic before now and May I might do you a dissection of his Oh Mercy album track by track, extracting his own words about the songs from his aforesaid memoir. But right now that feels like a lot of effort.
All I really want to do is organise another tribute night with my musician buddies in Edinburgh, as I did in 2011, but May's probably too early pandemic-wise for gigs still. I might put together a charity tribute album (anyone interested in contributing a track, get in touch and it might nudge me along) but, meantime, in best Dylan tradition, I'm going to steal an idea and answer the questions the Guardian posed the Dylanologists (if anyone wants to do the same and send me their answers, I'm always up for a guest blog):
What would you get Bob Dylan for his 80th birthday?
A Speyside malt, so he can compare it with his bourbon. And a tartan rug and some baffies (slippers) to make him a bit more comfy when the Neverending Tour gets going again.
What is your favourite Dylan song, and why?
Impossible to narrow it down to one. Visions of Johanna. Blind Willie McTell. Disease of Conceit. Shooting Star. Things Have Changed. Just Like Tom Thumb's Blues (see below).
What's the most surprising thing you found out about Bob Dylan when researching this post?
As I did almost zero research, not much. The most poignant thing was that apparently the great man now suffers from arthritis in his fingers, and therefore can't play guitar on stage. That must be tough for any guitar player.
Which modern artists do you think are comparable to Dylan?
You can't compare, really – the Sixties will never be repeated – but, despite the gimmickry and the hype, I think once Lady Gaga settles down to songwriting and stops having to do all the dance routines and nonsense, she's genuinely super-talented. Regina Spektor writes a great lyric. I have hopes of Tash Sultana doing something incredible, song-wise – she's already pretty good. And for quality songwriting currently, Jason Isbell is hard to beat.
How would you sell Dylan to someone who says they're not a Dylan fan?
Not by the medium of Dylanology, to be sure. Make them a mixtape of cover versions, as Dylan's voice is such Marmite. I think I did that for someone once and never heard back. I don't know. Blackmail them into coming to the tribute night when I get it organised.
Complete this sentence: Without Dylan there would be no…
The easy thing to say would be no singer-songwriters with a literary sensibility, but that's bunk. We'd still have Leonard Cohen and Joni Mitchell to be influenced by, to name but two. But I'd contend without Dylan, there would be no mid-Sixties Stones, no mid-to-late period Beatles, and no early career Springsteen. Nick Cave would be a lighter shadow of his Gothic self. And who wants to live in a world like that?