So far, in lockdown, I've read Stephen King's The Shining, about a man locked down in a hotel in winter with his wife and child, gradually going tonto; and Scar Night, volume one of Alan Campbell's Deepgate Codex series, which features a city suspended in chains over an abyss; an angel forbidden to fly; and a villain (or is he anti-hero? I kind of sympathise with him) poisoned by close confinement at his place of work, intent on cutting those chains.
Incidentally, even if you've seen the classic film, the King novel is well worth catching up with. Although it's hard not to picture Jack Nicholson as Jack Torrance, his character has more depth and complexity; and Wendy is much less of a victim. Here's a good comparison of the two if you want to go deeper on it.
I'm now half way through A Gentleman in Moscow, by Amor Towles, which concerns a former aristocrat confined for life to live in the Metropol Hotel in Moscow. See a pattern emerging? I swear it wasn't deliberate – these are just the books I've had laid aside to read, or in the Deepgate novel's case re-read, in some cases for years.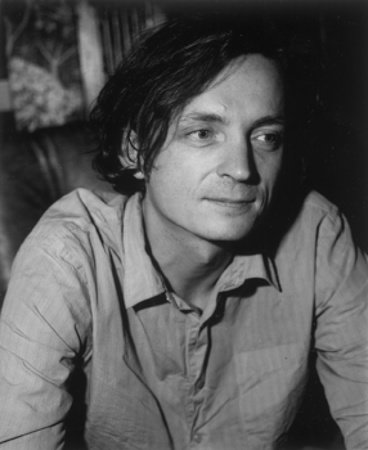 I can thoroughly recommend them all, by the way: I leave it to you and your sense of irony as to whether you tackle them now, or after the First Minister further eases our restrictions. I have Iron Angel, the second volume in Alan's Deepgate series, up next, and would particularly recommend his stuff if you've never read it. And that's not just because I get a name check in Scar Night's acknowledgements with the rest of the Writers' Bloc posse.
My Spanish homework doesn't offer any relief either: I've been reading Cuatro Dias De Enero, which concerns a besieged Barcelona in its last four days before Franco's troops invade in January 1939. Part of the homework involves writing a review of it, so that's below for my Spanish-speaking pals: I've translated it back out into English (an interesting process in itself: I forced myself to write it directly into Spanish first, to avoid it becoming too idiomatically English in structure) underneath.
Thanks as ever to my ultra-patient Spanish teacher Ana for her help: mistakes are all my own.
Cuatro días de enero
Es una cosa extraña, leyendo una novela donde los acontecimientos ocurren en un periodo tan corto de cuatro días. Tampoco no perdemos la ironía que, de momento, los días se parecen el uno al otro, menos las semanas, lo mismo los meses…
Al mismo tiempo, hay similitudes entre la incertidumbre (y la certidumbre) del mundo de esta novela, y nuestra situación actual. Barcelona, enero de 1939: las tropas de Franco avanzando sobre la ciudad, los defensores huyendo. Una ciudad casi vacía, al punto de la derrota, al punto de un cambio profundo.
¿Es un poco como este momento en la historia, ¿no? Atrapados en una crisis, las calles abandonadas, (nota: escrito en las primeras semanas de 'lockdown') sabiendo que el mundo – no solo una ciudad, pero el planeta entero – va a cambiar, pero sin saber nuestro futuro.
Para una novela, es un marco perfectamente dramático. En estos cuatro días de enero, el viejo Inspector Mascarell, llorando la pérdida de su hijo, sin planes de marcharse de la ciudad a causa de la salud de su esposa, muriendo de cáncer, debe acabar su último caso – al menos, como ciudadano de la Republica.
Encontramos a él en la comisaria de la policía, a punto de dejar su credencial. La comisaria está abandonada, los papeles por el suelo, armarios volcadas… en este momento, llega a la oficina alguien pidiendo ayuda.
Remedios, o Reme, una ex prostituta que conoce a Mascarell, busca a su hija, Mercedes (o Merche). Quien ha desaparecido. Sin esperanza de éxito, Mascarell acuerda que investigará su desaparición.
Pero cuando Reme aparece, muerta, en la calle bajo su piso, Mascarell nota que nadie quería preguntar por qué – o si – se ha había suicidado. Solo él…
Poco a poco, los rastros le conducen hasta una parte de Barcelona escondida, donde las chicas jóvenes se citaban con hombres poderosos, mayores, ricos, preparándose para volver a tomar el poder que habían perdido durante los años de la Republica.
La cuidad al punto de su derrota, el hambre, el frio, son como caracteres de sí mismos. Sobreviviendo con una cuchara de lentejas, un trocito de pan, Mascarell debe comprobar al fondo no solo la verdad sobre Remedios y su hija, pero también la intervención de estos hombres ricos, sin mencionar las últimas horas de su hijo. Lo que no puede descubrir, con todos sus poderes de investigación, es el futuro de su ciudad…
Otro tema de la novela es las relaciones entre las generaciones. Por un lado, los mayores – Mascarell, casi jubilado, su esposa muriendo, la ex prostituta Reme; por otro lado, los hijos (jóvenes), Jaume Cortacans, el hijo de uno de los dueños de las fábricas expropiadas por las fuerzas republicanas, y su amiga Patro. No es coincidencia que la única de los jóvenes que va a sobrevivir es la que podía tratar – puede decirse colaborar, con los viejos ricos lo más efectivamente.
La muerte de la belleza – no solo los jóvenes, sino personas como Remedios y la esposa de Mascarell – es símbolo de la muerte de los ideales republicanos, la democracia, la esperanza.
Un libro a la vez triste y poderoso.
Y en ingles:
Four Days in January
It's a strange thing to be reading a novel where the events happen in a period as short as four days. Nor can the irony be lost to us that, at the moment, the days all seem like each other, not to mention the weeks, or even the months…
At the same time, there are similarities between the uncertainty (and the certainty) of the novel's world, and our current situation. Barcelona, January 1939: Franco's troops marching on the city, the defenders fleeing before them. A city almost empty, on the point of both defeat and profound change.
A bit like today's moment in history? Trapped in a crisis, empty streets (note: this was written in the first few weeks of lockdown) knowing that the world – not just one city, but the entire planet – is going to change, but without knowing our future.
For a novel, it's a perfect dramatic setting. In these four January days, the veteran Inspector Mascarell, grieving the loss of his son, with no plans to leave the city because of his wife, who's dying of cancer, has to complete his last case – at least, his last case as a citizen of the Republic.
We encounter him first in the police station, at the point of turning in his ID. The station is abandoned, papers on the floor, filing cabinets overturned… just at that moment, someone arrives at the police station, looking for help.
Remedios, or Reme, a former prostitute who knows Mascarell, is looking for her daughter, Mercedes (or Merche). She's disappeared. Without much hope of success, Mascarell agrees to investigate her disappearance.
But when Reme appears, dead, in the street below her flat, Mascarell finds that nobody wants to ask why, or if, it's suicide. Only him…
Little by little, the clues lead him to a part of Barcelona that's hidden, where youg girls meet with powerful, rich, old men, as they prepare to take back what they've lost during the Republican years.
The city at the point of defeat, the hunger, the cold, are like characters themselves. Surviving with a spoonful of lentils, a slice of bread, Mascarell has to probe to the bottom not just the truth about Remedios and her daughter, but also the rich men's involvement, not to mention his son's last hours. What he can't discover, with all his investigative powers, is his city's future…
Another of the novel's themes is relations between the generations. On one side, the older characters – Mascarell, nearing retirement, his dying wife, the ex-prostitute Reme: on the other, the children, including Jaume Cortacans, the son of one of the factory owners expropriated by the Republican forces, and his friend Patro. It's no coincidence that the one young person that will survive is the one who can deal – or collaborate – with the old, rich men most effectively.
The death of beauty – not just the young, but also in the persons of Remedios, and Mascarell's wife – is a symbol the death of the Republican ideals, democracy, and hope.
It's a book that's both sad and powerful.