I have read what is, for me at least, a bucketload of books this year. I reviewed some of them back in June – ah, remember June, when I referenced the First Minister further easing restrictions? We were so young then, so carefree! – but here are some more, which might help you through the next couple of months of tiers, levels, rain, sleet, snow, drizzle, frost, ice, high winds, Brexit, darkness, and further prognostications of viral-related doom, until the skies lighten and the vaccines kick in.
Poetry
Much as I've sworn off writing any more poetry, and I never was a great reader of it apart from my friends' stuff, I couldn't resist Leonard Cohen's Book of Longing, a posthumous collection, which I came across in a charity shop in Morningside in September (back when you could do such a thing). It's exactly as you would imagine Cohen's poetry would be: wry, funny, sensual, and meticulously crafted. Written over a long period, many of them it would seem during his Buddhist retreat on Mount Baldy, it has some memorable lines:
Names so deep 
and Names so true
They're lost to me
And dead to you
There is no need
That this survive
There's truth that lives
And truth that dies
there's truth that lives
and truth that dies
I don't know which
so never mind…
(from 'Never Mind')
I read a few of these each night on holiday in the Highlands. To my surprise, that bled into my subconscious and I began writing poetry of my own… very Cohenesque, unsurprisingly. I've still not decided if any of it is original enough to do anything with, or if I just break it up for parts in my songwriting. Anyway, if you like Cohen's songs, you'll love this – especially as some of the lines did make it into his songs…
Non-fiction
Malcolm Gladwell's Talking to Strangers was probably the brainiest book I read this year. Gladwell has a way of translating quite complex ideas into pop science simple enough for middlebrow folks like me to understand, and indeed enjoy. The central premise of this book is how hard it is to get a second person, far less a third person perspective on what people say or do when interacting with you. This has dire consequences, as he illustrates with some pretty hefty examples to do with sexual assault and racist policing. He is, as I say, an expert at developing his thesis simply and you end up thinking you've learnt something without it seeming like hard work. A rare gift.
Along with the Gladwell, another candidate for my book of the year would be Sue Black's All That Remains – incidentally, if you haven't guessed by now, almost none of these were actually published in the last 12 months: I tend to think about reading books long before I get around to actually doing it. This is a case in point. I read a review of the sequel, Written In Bone, which did come out this year, and decided to start with the first one.
Black is a professor of anatomy and forensic anthropology, who's been involved in identifying human remains all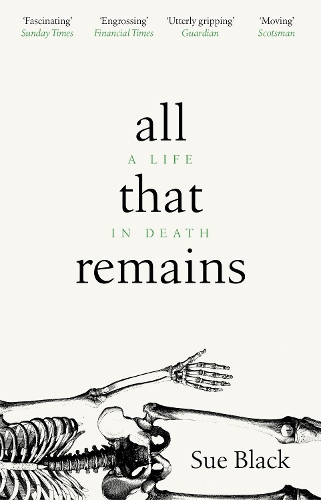 over the world, including in Kosovo and after the Indian Ocean tsunami. The really brilliant thing she does, however, is to weave in stories of her own early encounters with death, including not just her close family members but her first cadaver as a medical student. This lets her build the story of her relationship with the Grim Reaper, so that we understand how, by the time she's putting together body parts and superimposing faces on skulls, she's so clear-eyed about it all, whilst still caring for those whose mortal remains are entrusted to her.
One minor cavil: the Anatomy Act 1832 wasn't passed as a direct result of the Burke and Hare murders, which came to light in 1828. It took some similar murders in London, somewhat predictably, to get Westminster to act.
The third choice in the non-fiction category came about by chance: Daughter and Heiress had lent it to her mother, who decided it wasn't for her, and I was between books – again, a rare occurrence normally, but now brought about in part by all those restrictions and levels. Unorthodox is Deborah Feldman's account of growing up in an extreme Hasidic sect in New York, and her eventual escape from it. It's now a Netflix series, apparently. I'd be surprised if it wasn't required reading on a lot of sociology courses by now.
I should say right aoff the bat that the things I, a bleeding heart liberal agnostic, found most abhorrent, are the things that are shared with the fundamentalist wings of Christianity and Islam: the automatic subjection of women to a second class category; the insistence that getting jiggy with it is for the purposes of procreation only; the banning of anything else remotely approaching fun, including music. This particular sect really got going under the tutelage of rabbis who escaped the Holocaust and came to believe Hitler was God's punishment on the Jews for not being observant enough, which pushed them to extraordinary levels of creativity to make everything in ordinary life circumscribed by rules, many of which appear frankly bonkers to the outsider.
It reminded me most of Solzhenitsyn's A Day In The Life Of Ivan Denisovich, with its careful chronicling of the minutiae of the everyday, the constant struggle by Feldman to find a tiny moment of peace or pleasure amidst the thick undergrowth of rules, rituals and near-constant scrutiny by her elders. If you think the coronavirus regulations are tough…!
Fiction
My mate Alan lent me Dead Men's Trousers, in which Irvine Welsh picks up the story of the main characters from
Trainspotting, some years on from the events in Porno, which, as developed in the movie script for Trainspotting 2, formed effectively the mid point in what's now a trilogy. In DMT Begbie, last seen hit by a car in the midst of a homicidal rage chasing Renton, has spent time in jail and emerged, Jimmy Boyle-style, a reformed character with a beautiful wife and two daughters. He's now an artist based in L.A. Renton is shuttling between the Netherlands and the U.S., managing DJs, and Sick Boy is mostly based in London, running an escort agency. Circumstances combine to bring them all back to Edinburgh, where Spud's life, already bumping along the bottom, is about to get much worse…
What can I say? If you loved Trainspotting, you'll quite like this. There are some genuinely funny moments, although the political ranting about neoliberalism in the mouth of a character like Sick Boy sounds increasingly unlikely. Renton is clearly the one you're most meant to identify with, and I suspect Welsh feels closest to. Which makes it intriguing (spoiler alert) when his final betrayal of Spud involves a book manuscript about their salad days, given that Welsh was reportedly told he wasn't welcome in Leith for a while after the original book came out, presumably because he'd 'borrowed' some people's best stories… but then, all writers' friends (and frenemies) are potential source material. You have been warned!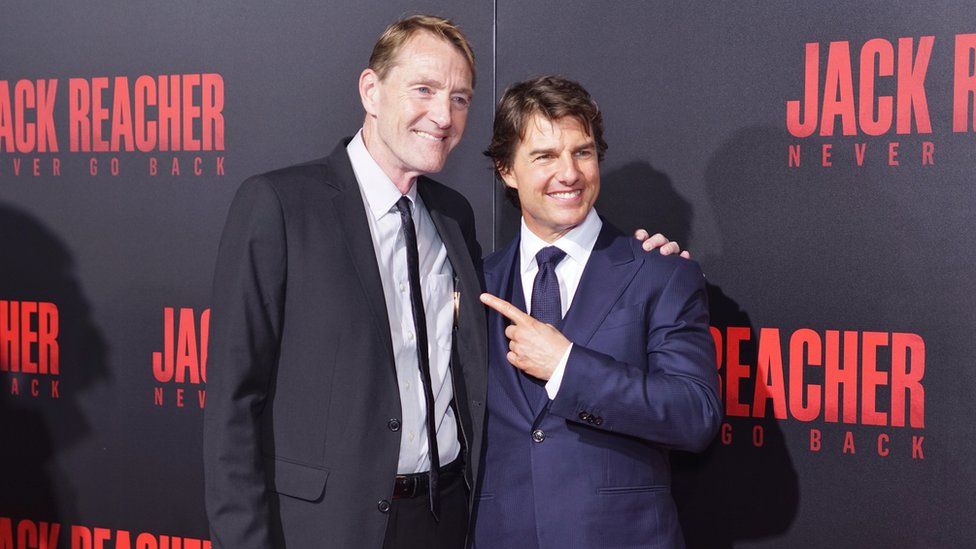 I may have also mentioned my conversion to the cult of Lee Child and his Jack Reacher series. So far, I've read three: 61 Hours, Never Go Back, and Make Me. It doesn't really matter which order you read them all in, apparently, although Never Go Back clearly happens a bit after 61 Hours, Reacher having been drawn to his former command post in Virginia to meet his successor after chatting her up on the phone. Of the three I probably liked the first one best, and I think that's mainly because Reacher doesn't get a lumber. That's not because I'm prudish – and anyway, the sex scenes are pretty clinical, a bit like the fight scenes – but instead because I kind of feel it's a waste of time investing any emotion in the female lucky enough to share the sack with the big guy, because she's going to be history one way or another when he packs away his toothbrush and moves to the next town on his never-ending tour.
Anyway, all of them are great, undemanding whilst well crafted companions, and when the charity shops open again I'll be scanning the shelves for the rest of the canon. The plot of Reacher arriving in a town on a whim or against his best intentions, getting sucked into some shit, and having to sort it all out with his fists and the occasional head-butt before moving on won't change, but the devil – and therefore the fun – is in the detail. I bet he's banned by most fundamentalist sects.
Incidentally, almost all of these books are heading out the door to the charity shop now I've read them once. I might keep the Gladwell for a reread. If any of my Fife readers fancy any of them, let me know and we can arrange to meet up in a park somewhere and do a book exchange.
It's not like we'll have much else fun to do for the next few weeks, eh?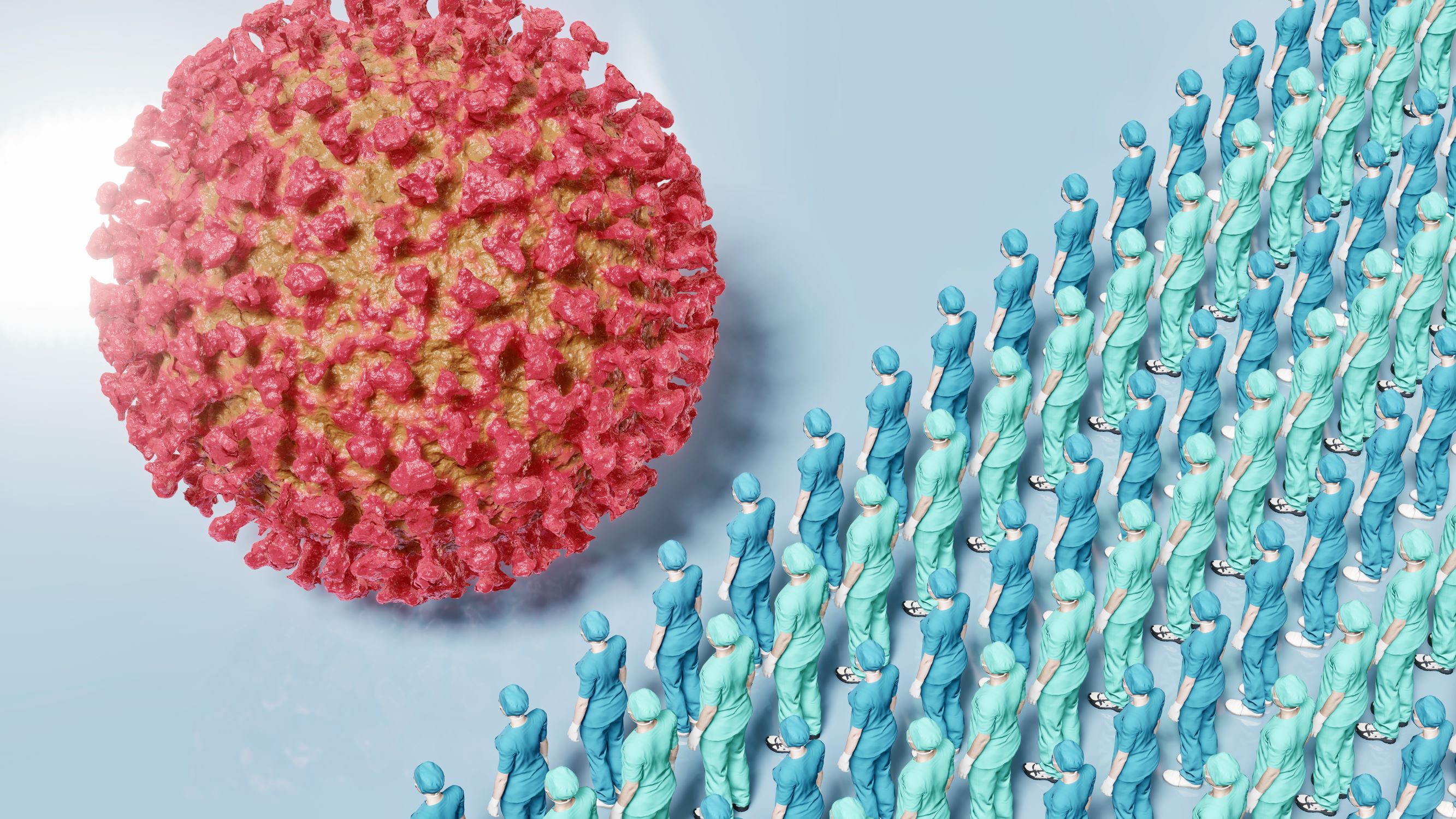 Image: Live Science